Welcome to
Hocking Hills Serenity Cabins!

Whether you are seeking a small cozy cabin for 2 guests, a medium family cabin for 8 guests, a lodge for 12 to 18 guests, or a grand lodge-type facility (24 guests), we have something to meet all your needs! Our cabins are all custom built and ready for you to rest, relax, and enjoy nature or family gatherings in private wooded settings of the Hocking Hills area. We have a variety of locations to choose from, some close to Old Man's Cave and some closer to other attractions. For additional information about our facilities and their respective areas, please contact us at 740-380-9998.

The Weaver Family
managers/owners
Effective November 12, 2020
we cannot cancel or reschedule reservations outside of the requirements of the reservation policy.
At booking, we give the option to buy "Cancel For Any Reason" travelers insurance.
If you opt out of this insurance, when booking, we will go by our normal policy.
Maple Ridge Lodge
Sleeps 18
5 Queen BR + 3 Queens in Open Loft
1 Set Bunk Beds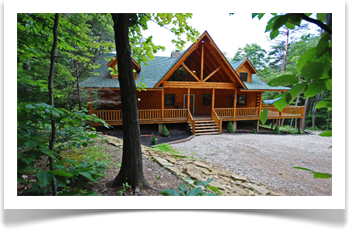 Grand Valley Lodge
Sleeps 24
8 Private Queen BR +
4 Queens in Open Loft
Cospetto Lodge
Sleeps 12
5 Queen BR +1 Queen in Open Loft
Lone Star Lodge
Sleeps 18
5 Queen BR + 3 Queens in Open Loft + 1 Set Bunk Beds
Dogwood Lane Lodge
Sleeps 18
5 Queen BR + 3 Queens in Open Loft + 1 Set Bunk Beds
8 Dudes Lodge
Sleeps 18
5 Queen BR + 3 Queens in Open Loft + 1 Set Bunk Beds
Snuggle Inn
Sleeps 2
1 Queen Bed
Timberwolf Retreat
Sleeps 8
3 Private Queen Bedrooms + 1 Queen Bed in open loft